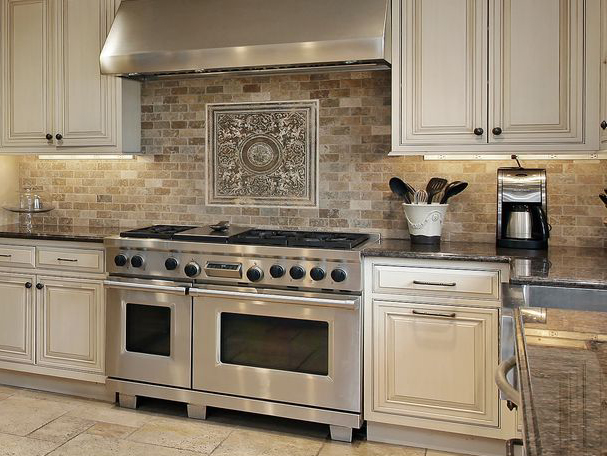 There comes a time when practically every kitchen needs a little bit of an update. Wear and tear over the years could be causing issues, and design trends are always changing and what was in 10 years ago may look drab and dull today.
You don't need to go for a full kitchen redesign to make things feel a little fresher. In fact, simple touches, such as installing a new backsplash, can go a long way towards re-energizing the room and making it feel like new again.
Many people with slightly older kitchens most likely note that their backsplash was made using ceramic tiles or porcelain, which is fairly easy to damage. This is where natural stone tiles come into play. In terms of practicality you will be hard-pressed to find a material that is as durable; your backsplash will be able to stand up to practically anything and last for as long as you want to have it in the kitchen.
Perhaps as important is the fact that natural stone tiles are being increasingly used in home design of all types, particularly in kitchens and bathrooms. This means there has never been a better time to get your backsplash made using natural stone, especially since there are so many different kinds on the market. You have the choice of onyx, granite, slate and many others, all of which offer something a little bit different in terms of the look and feel they can be used to create.
Natural stone tiles also convey a much more professional, high-end look when compared to their ceramic counterparts. You not only get more choice in terms of the arrangement of the tiles, but you will also have something that truly looks the part should you choose to have your backsplash made using the natural stone.
By using natural stone, in just a matter of days you will be able to transform your kitchen without having to renovate the entire room.