The Benefits of a Natural Stone Kitchen Countertop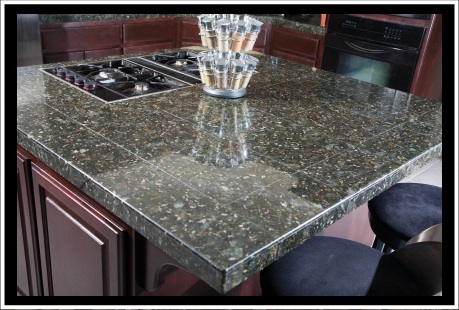 Whether you're equipping a new kitchen or remodeling an old one, a natural stone kitchen countertop is a stylish, durable, and in the long run, affordable investment that you should definitely consider making. Why should you choose natural stone over synthetic materials that are much cheaper?
Looks great
A natural stone countertop looks great in any kitchen, and immediately attracts the attention. It can dramatically enhance the appeal of any type of kitchen, whether modern or traditional, spacious or tiny. Natural stone makes a statement anywhere it is placed in a home, whether inside or outside, and it reflects a powerful personality. For a spectacular and unforgettable look for your kitchen, combine a stone countertop with stone flooring and backsplash to compliment.
Lasts a lifetime
Countertops made from synthetic materials need to be replaced sooner or later. But natural stone countertops, if protected from damage and spills, and adequately cleaned, can last for a lifetime. Natural stone like granite, marble, or even soapstone withstands bravely all the mishaps that can occur to the kitchen countertop, and tends to maintain its luster and color for years. When treated, it's resistant to acids and alkalis, heat, and scratches. For you, the house owner, that means fewer repair and maintenance fees over the years.
Boosts the value of your kitchen
If you're planning to rent or sell your home in the future, buying and installing a natural stone countertop in your kitchen is a great idea. It will significantly boost the value of your kitchen, more so than new appliances or new windows would have done. House buyers love great-looking and functional kitchens, and the countertop is one of the most important elements in a modern kitchen. So when you invest in a new countertop, you're spending your money well.
Buying a kitchen countertop made from high-quality natural stone is at the end of the day one of the best investments you can make for your home, and one that you won't ever regret making. It won't be necessarily cheap, but it will definitely be worth it. Your friends and family and potential buyers will love it.