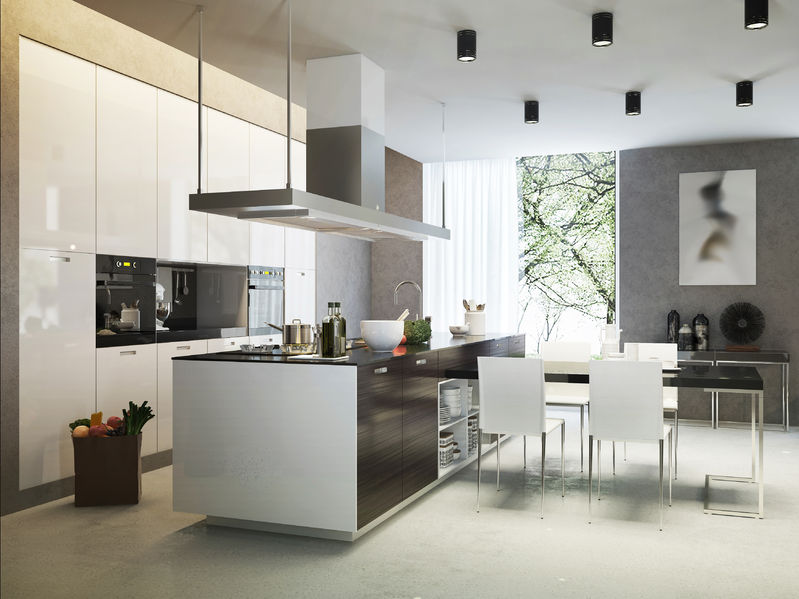 Remember when hearing the phrase "granite countertops and stainless steel appliances" to describe your new kitchen meant you had arrived?
When looking over the latest design trends for kitchens, it's clear that the granite, marble and stone countertops are here to stay, but it's time to think outside of the (ice) box when it comes to your appliances.
After years of stainless refrigerators, ranges and dishwashers being the benchmark of contemporary design, manufacturers are finally making a major shift in the appearance and functionality of appliances, and the new styles are a perfect match for the wide variety of natural stone countertop surfaces available today.
Retro designs from the 1950's are making a comeback, but with 21st century touches. Imagine incorporating a major pop of color and whimsy to your new kitchen with appliance colors like Beach Blue, Pink Lemonade, or Cherry Red. These hues pair wonderfully with the always-popular white marble countertops and accents.
Another emerging trend includes modernized white appliances – but the new ones bear little resemblance to the boring whites of decades past. This year's newest models have sleek, high-tech finishes reminiscent of smartphones, with modern design touches such as stainless steel handles. These reimagined white appliances marry well with nearly any type of stone countertop – let your imagination run wild!
If you'd prefer for your cooking workhorses to blend (literally) into the woodwork, consider incorporating the hot new trend of cabinetry that conceals your major appliances and allows only your personal style to shine through. This method allows for a seamless look that blends in with your cabinets and stone countertops for a "fully-furnished" kitchen look.
Thankfully, granite and other natural stone has replaced Formica for good, but when you're ready to update your kitchen, explore all the refreshing new looks that are a stylish step up from stainless steel.