Add Curb Appeal with a Granite Driveway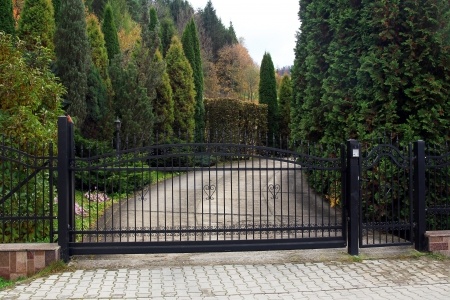 Each homeowner wants to have a home with plenty of curb appeal, but often times their driveways are overlooked during renovations or remodeling. Your driveway is one of the first places visible on your property, so it's wise to keep in mind the old adage about first impressions. A vast majority of driveways are poured cement, asphalt, or gravel that is spread over the area. None of these options are particularly aesthetically appealing, nor do they have a longevity that will increase your home's value.
Elevate Your Property's Appearance with Granite
Instead of relying on the same materials and methods as your neighbors, elevate your home's appeal with natural stone. For example, granite, a natural igneous rock that is expertly excavated from the earth and is available in many glorious neutral shades. Understanding that budget is often a concern, granite is available in many forms for a myriad of applications. For those who can afford it, this special rock creates a stunning luxury effect on driveways when applied in a cobblestone pattern throughout the entire area. The lines, grains, and flecks of mica and quartz within each unique paver will add to your home's overall beauty.
If creating an entire driveway out of granite is too expensive, this rock makes for an excellent accent to smaller areas of your driveway or front yard. Use it as a border or an apron around your driveway to heighten its appeal. For homes with separate paths or walkways, granite is a great choice and less expensive when used in these smaller areas. With a natural, non-skid surface, it is a smart choice for pool decks, patios, and steps, adding allure and safety to your home. Granite is also a lovely choice for gazebos and garage floors.
Installing granite as an entire driveway or merely as an accent will increase your home's visual appeal and value. As this stone requires little maintenance, and is nearly indestructible, a granite drive will last throughout the life of your home.