10 Dos and Donts of Granite Kitchen Countertop Maintenance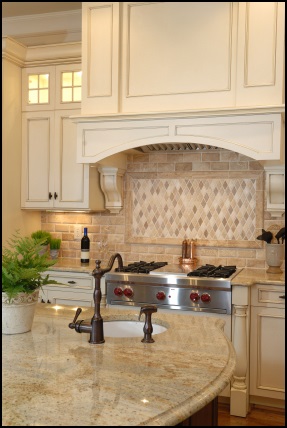 Granite kitchen countertops that are not properly maintained will over time lose their shine, get scratched, and sometimes even cracked. If you don't want a wasted investment and want to maintain the beauty of your granite countertop consider the following do's and don'ts.
? Do use a mild solution of water and soap to remove dirt and grime. In some cases, a special cleaner may be required, but a Durham Granite countertop fabricator recommended discussing the best cleaning solution with your countertop provider before proceeding.
? Don't ever clean your countertop with lemon juice, oils, or any acidic substance that your misinformed friend or family member may recommend. Granite doesn't dull or etch easily, but better safe than sorry.
? Do consider using professional repair and cleaning services offered by manufacturers of granite countertops. Not all countertop providers offer such services, but many will be able to help you repair scratches or minor damage at a good price. If your countertop is already a few years old, it might be a good idea to call them.
? Don't keep creams and lotions on your countertop. These seem to be less threatening than acidic substances, but they can leak and infiltrate in the stone, staining it. Keep your toiletry items in the bathroom.
? Do clean the surface using a soft cloth. Another good alternative is a sponge. What you don't want to use is a brush or any other similar implement with rough surfaces.
? Don't spill acidic substances like tomato sauce, coffee, or wine, on your countertop without cleaning up immediately. Accidents happen, so just be sure to blot out the spill as soon as it happens using a soft cloth.
? Do use hot pads or trivets. Granite is resistant to heat but it is still recommended to use hot pads or trivets instead of putting your hot dishes from the oven on your countertop. It's best to avoid anything that could damage the surface of the countertop.
? Don't turn your countertop into a worktable, for example don't put your toolbox on it. If you absolutely have to, add a thick covering to the countertop, such as a blanket, and be cautious of dragging or dropping your tools on it. Again, better safe than sorry.
? Do use coaters for cups and glasses and bottles, especially those containing alcohol and acidic beverages. Granite is tougher than other natural stones and withstands stains and scratches better, but it's best to be prudent.
? Don't allow your pets to sleep on your countertop. Cats might seem harmless, but their claws may pose a threat with scratching the surface, and they will also carry dirt on their paws.
You local granite countertops fabricator will be able to offer you more maintenance tips when you buy your countertop, so don't forget to ask.