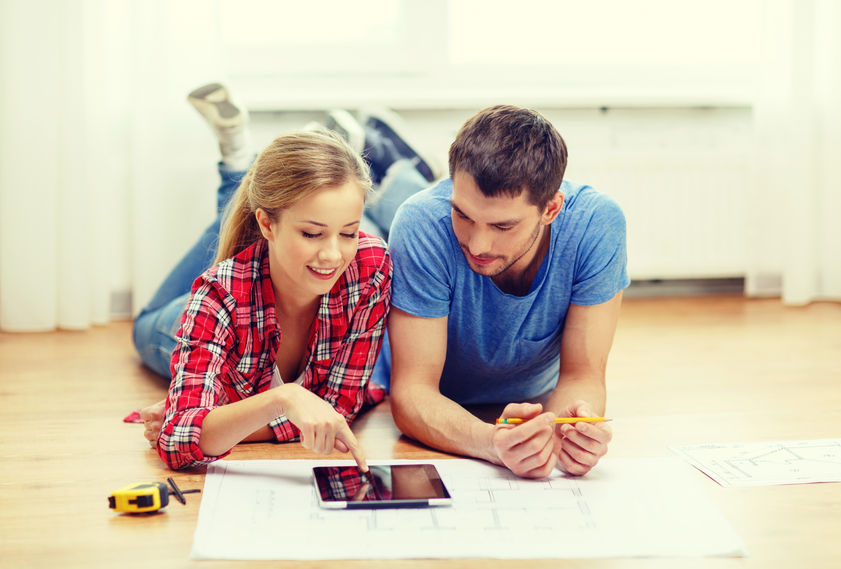 There's no way to sugar coat it – living through a home renovation is stressful. It can feel as if your daily life is being completely upended, but the good news is it will be worth it in the end. If you keep your eye on the prize and follow these suggestions, you can get through the chaos with your sanity intact.
Communication is Everything
Clear communication is the bedrock a remodeling project is built on. Ask every question you can think of with each professional that will be involved. Make sure budget limitations and timelines are crystal clear. This goes for those you share your home with, too. Before you embark on a renovation, create one shared vision everyone can get on board with.
Maximize Unaffected Rooms
If you'll be renovating your kitchen, identify another space in your home that can serve as an alternate "mini kitchen." Set up your bare essentials there – using your microwave, crockpot and coffeemaker can help you avoid takeout fatigue.
Devote one room to your house as a "sanctuary room." This can be a bedroom, den or basement where you can escape to if things seem hectic or overwhelming. Commit to having no ongoing improvement projects in this room – and don't store tools or other renovation materials in this space.
If the weather permits, set up a relaxing space outdoors where you can escape the dust and noise inside and perhaps grill up a meal.
Keep a Routine
This is especially important if you have children. Try to keep to the same sleeping and meal schedules the kids are accustomed to. Make simple outings to the park or your neighborhood ice cream spot a priority. Allow for quality family time outside the confines of your home.
Plan a Getaway
There's usually one point in a home renovation where major disruptions are unavoidable. This normally comes toward the end of the project when the power or the water needs to be disconnected for a time. When you're planning your renovation budget, consider setting aside a little money for a mini-vacation. You don't have to travel far – an extended stay hotel in your hometown or perhaps a visit to a family member's house can be a relaxing escape.
There are two things nearly everyone who has endured a home renovation will agree on: It can test your nerves, and it's totally worth it!