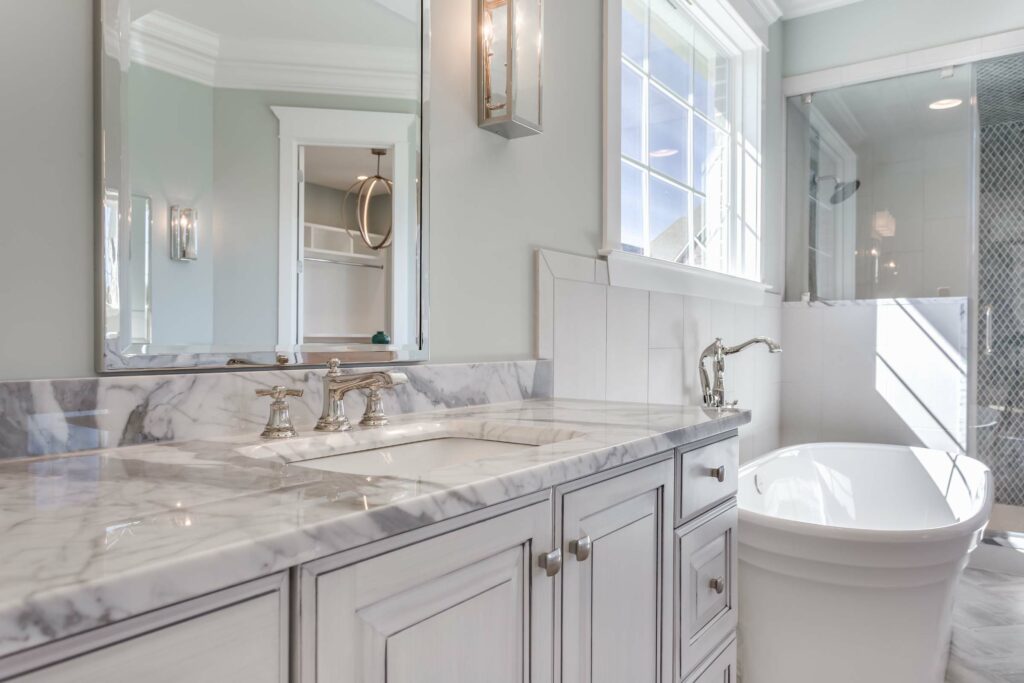 Just when you thought you've seen every cool new way to take your bathroom over the top, hold onto your hat, because designers have pulled out all the stops for 2017. Once you've checked out these trending innovations, you'll want to put a bathroom remodel on the top of your wish list for the new year.
The new American bathroom is taking some serious inspiration from European styles that have become popular in recent years. Topping the list are Mediterranean and three-dimensional natural stone tile designs and flooring. Floating vanities are catching on, as well, on this side of the pond. Not only are wall-mounted sinks stylish and space-saving, they also allow homeowners to choose the exact vanity height that's best for them.
Faucets and fixtures are getting a surprising makeover, with designers mounting them to the side of sink, or directly to the wall. This technique not only frees up vanity space, but looks stunning and makes cleaning easier.
Freestanding tubs are making a comeback for homeowners who like a good soak, but industry experts say that showers have officially become more popular than tubs in most new bathroom remodels.
And while we're on the topic of showers, every member of the family is being taken into consideration in 2017. Pet washing stations with waist-high handheld sprayers are becoming popular, making dog baths a little easier on everyone involved. Cat owners are even carving out a nook of their new bathrooms for a built-in litter box.
If you don't have the budget for a full-on bathroom makeover, there are a few inexpensive design trends that will make your bathroom feel more upscale. Among them are built in USB ports, Bluetooth speakers and floor-heating systems which work particularly well with natural stone flooring.
If it isn't already, the bathroom could become your favorite room in the house when you incorporate some of these stunning new ideas into your remodeling plans this year.